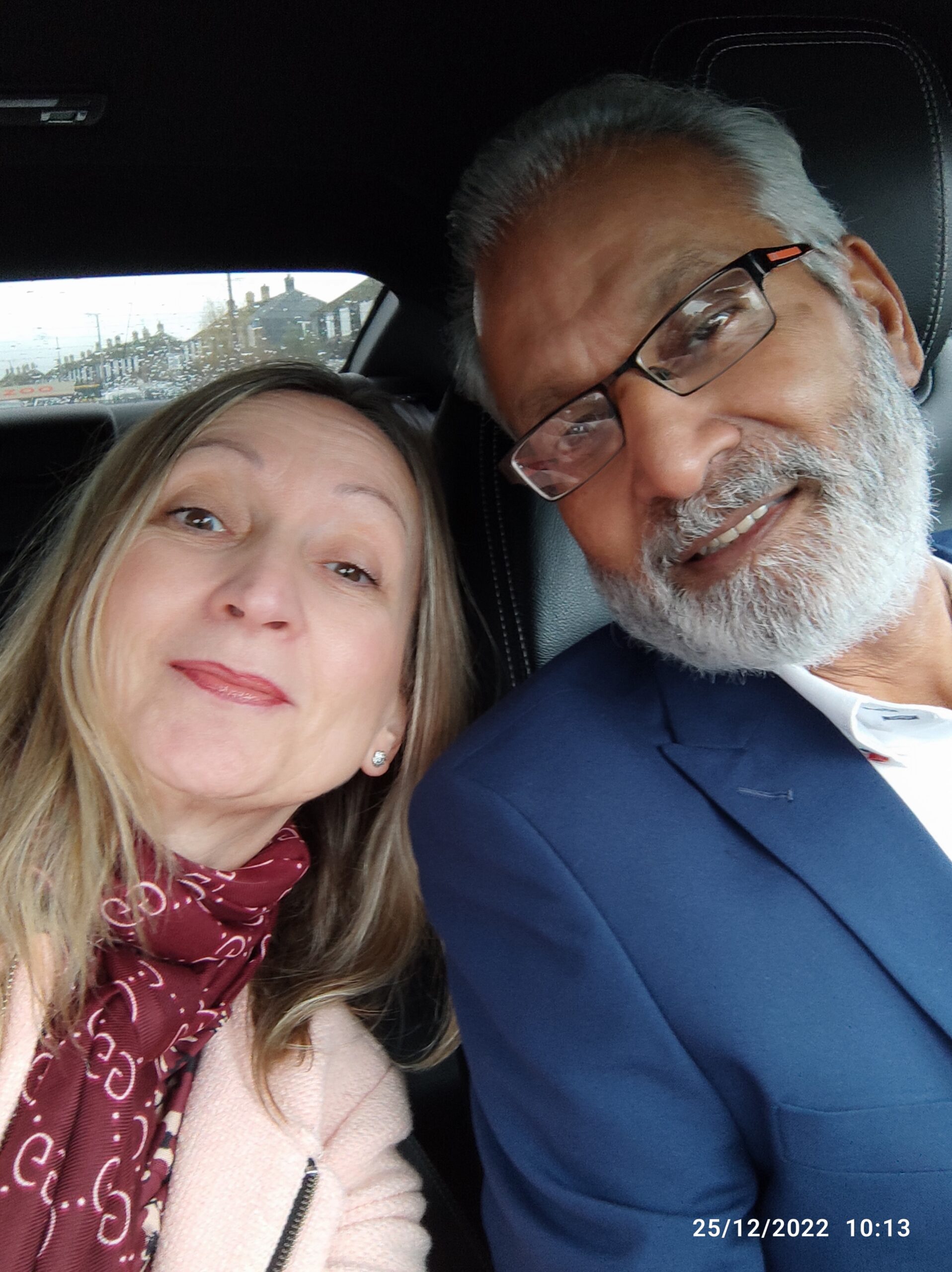 Life Coach in Biblical Fasting and Fasting for Health. 3 days Dry Fast to 40 days Jesus Fast and Daniel Fast
Born in India Chennai (Madras) brought up in Singapore spent my teen's in London got married, 3 children and 2 pets. Soon in Lake District Cumbria
I have been providing driving lessons, both learner drivers and trainee driving instructors since year 2000. I am also an GRADE 6 driving instructor which is the highest grading given by the driving standard agency (DSA) and there are only 5% of us who is grade 6 out of 54,000 driving instructors in UK
My Christian Life
You Are Loved. God's love for you endures every circumstance NO MATTER WHAT you have done in the past.
The Bible says in 2 Corinthians 5:19 that God is no longer counting people's sins against them. When God sent his only son Jesus to die on the cross, Jesus paid the price for our SIN. NASB verse
What's Next?
Pray: When you meet someone new or old, the only way to develop a relationship and stay in one is to talk. 1 Thessalonians 5:17 NASB
Forgive: Learn to forgive. Matthew 6:14
⁴For if you forgive others for their transgressions, your heavenly Father will also forgive you.
Fast: God's people fasted to strengthen prayer, answer to prayer for Victory and miracles. Ezra 8:23 NASB
Read Pray the Bible: It gives knowledge in theoretical or practical understanding. Faith comes by hearing, and hearing by the word of God. You can discover His personality, His plans, and how much He loves you! Romans 10:17 NASB verse
Go to Church: The bible says not to neglect meeting with other believers. Hebrews 10:25 NASB verse
Driving Instructor Since Year 2000
Ldriver Driving School covering London and Essex
Noel has achieved the highest A Grade possible awarded by the (DVSA) Driving Standard Agency
He also specialises in: Nervous driver – Driving test fear – Driving anxiety – Driving phobias – Extended driving test
Noel Christopher is a teacher of God. That is anyone who chooses to be one.
His qualifications consist solely in this:
Somehow – Somewhere he has made a deliberate choice in which he did not see his interests as apart from someone else's.
Once he has done that, his road is established and his direction is sure. A light has entered the darkness. It may be a single light, but that is enough. He has entered an agreement with God even if he does not yet believe in Him. He has become a bringer of salvation. He has become a teacher of God.
I am Passionate Life Coach - The Power of 40 days and 40 Nights Jesus Fast, Cold Shower and follower of Jesus Christ.
Driving Instructor
Driving Instructor Since the Year 2000. Achived the highest Grade 'A' in the Driving Teaching Industry DVSA.
Personal Journals
Life is a journey. That has LOT'S of TOPS and BOTTOMS but Learning from each TOPS and BOTTOMS
Christian Life Style
True Christians are loving people, Kind-hearted, generou in nature and most of all FORGIVING.
Fasting Cure
All living creatures that breaths do FAST. We do it for the body, Mind and Soul.                        NOT QUACKERY
Drop Me a Line
If you need driving lessons in Essex or way of christian life and how fasting can improve your carnal body and spiritual life style. Please text me.
A Pro-Palestine march is scheduled to proceed through London on Armistice Day, despite a recent clash between Rishi Sunak and Metropolitan Police Commissioner Sir Mark Rowley. The highest-ranking police officer in Britain was summoned to No.10 Downing Street by the...